(PROTECTIVE STYLES) WAYS TO GROW YOUR HAIR USING CROCHET BRAIDS
Many ladies suffer from hair loss in a bid to grow their hairs mostly the naturalistas. Weaves and braiding are the number one reason as to why you are losing your hairline and the main reason as to why you run risk of suffering from an irreversible type of baldness known as Central Centrifugal Cicatricial Alopecia (CCCA).
CCCA is a very common cause of alopecia or hair loss in back women. This commonly occurs intensive pulling of the hair follicle, experienced during tight braiding and intense weaving.
Braiding and weaves styles are often rocked for a long period of time for length increment purposes, but sadly end up forcing many to visit the barber shop. The best way to grow your hair with minimal hair loss is by switching to to protective hairstyles like crochet braids.
Crochet braids are also known as latch hook braids, and are made from hair extensions looped through your natural hair braided into cornrows. They take less time, are painless to install and have variety of styling. Their greatest advantage, is one can totally do them by themselves saving time and money.
Below are a crochet hair variants;
1. Marley Braid
2. Jumbo Braids
Lightweight twists that are soft to the touch.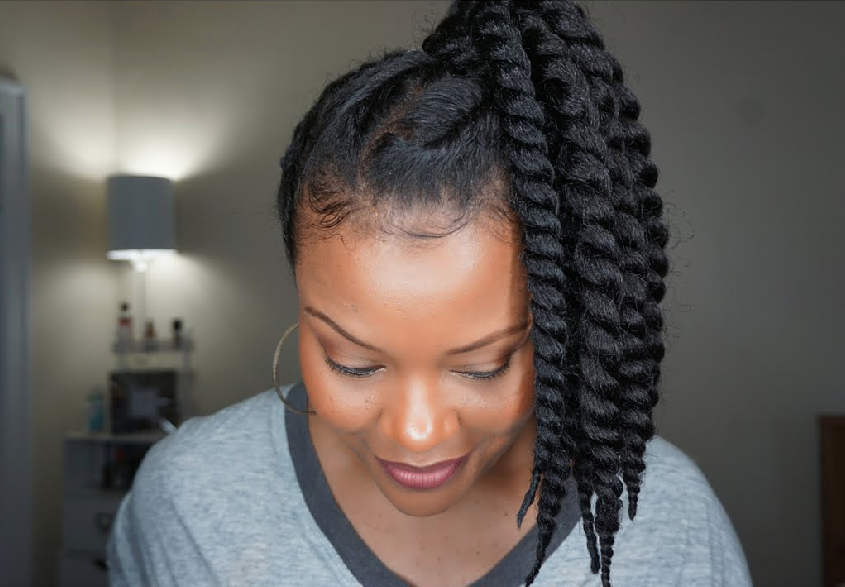 3. Wand Curl
4. Faux Locs
Facebook Comments